Heart's Delight Wine Tasting & Auction is widely recognized as a premier destination event where master winemakers, culinary greats and our distinguished guests gather to play and bid in the Nation's Capital. This distinctive event is a four-day celebration of exceptional wine and food with unique touches woven throughout.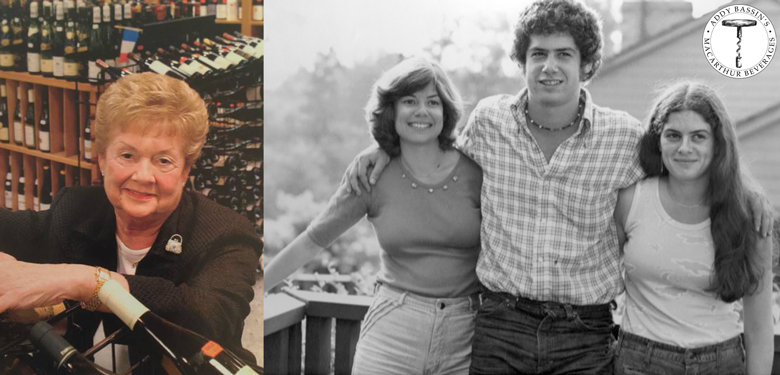 Heart's Delight is dedicated to the memory of Bruce Bassin. Bruce Bassin, son of MacArthur Beverages' owners Addy and Ruth Bassin, enthusiastically joined the family business after college in 1979. Like his father, Bruce embraced French wines, especially those from Bordeaux, as well as the French people, culture and language.
www.heartsdelightwineauction.org
Wednesday May 17 is the Congress Has Heart celebration showcasing some of the best in American wine. Highlighted wines will be presented by owners and winemakers and will include a live auction. This will be followed by the highly sought-after BYO Collectors Dinner. 
Thursday May 18 is our Embassy & Winemaker Dinner Series. These intimate experiences feature dinners at the official residences of Ambassadors, personally hosted dinner parties at the homes of area wine enthusiasts and vintner-led dining experiences at some of Washington, DC's most notable restaurants. 
Friday May 19 is the Vintners Dinner & Auction. This is Washington, DC's most exclusive fine dining and wine event of the year. The evening features the wine of Château Léoville Las Cases presented by Jean-Guillaume Prats paired with exquisite cuisine. The dinner is followed by a live auction led by Jamie Ritchie featuring wine directly from the cellars of our friends from Bordeaux in grand format. 
Saturday May 20 is our Bordeaux Master Class & Grand Tasting. It is a festive celebration of the epicurean lifestyle. You will participate in a unique wine tasting experience with the visiting Château owners and wine directors. This year's tasting will be hosted by Jane Anson and will include the 2020 Bordeaux vintage as well as an older vintage chosen by the Château. The adventure continues with wine from around the world, and food prepared by some of the country's favorite chefs plus a spirited silent and live auction. 
Since 1999, Heart's Delight has raised more than $22 million net for the American Heart Association.   The 2024 Impact Goal of the American Heart Association is that every person deserves the opportunity for a full, healthy life. As champions for health equity, by 2024, The American Heart Association will advance cardiovascular health for all, including identifying and removing barriers to health care access and quality.